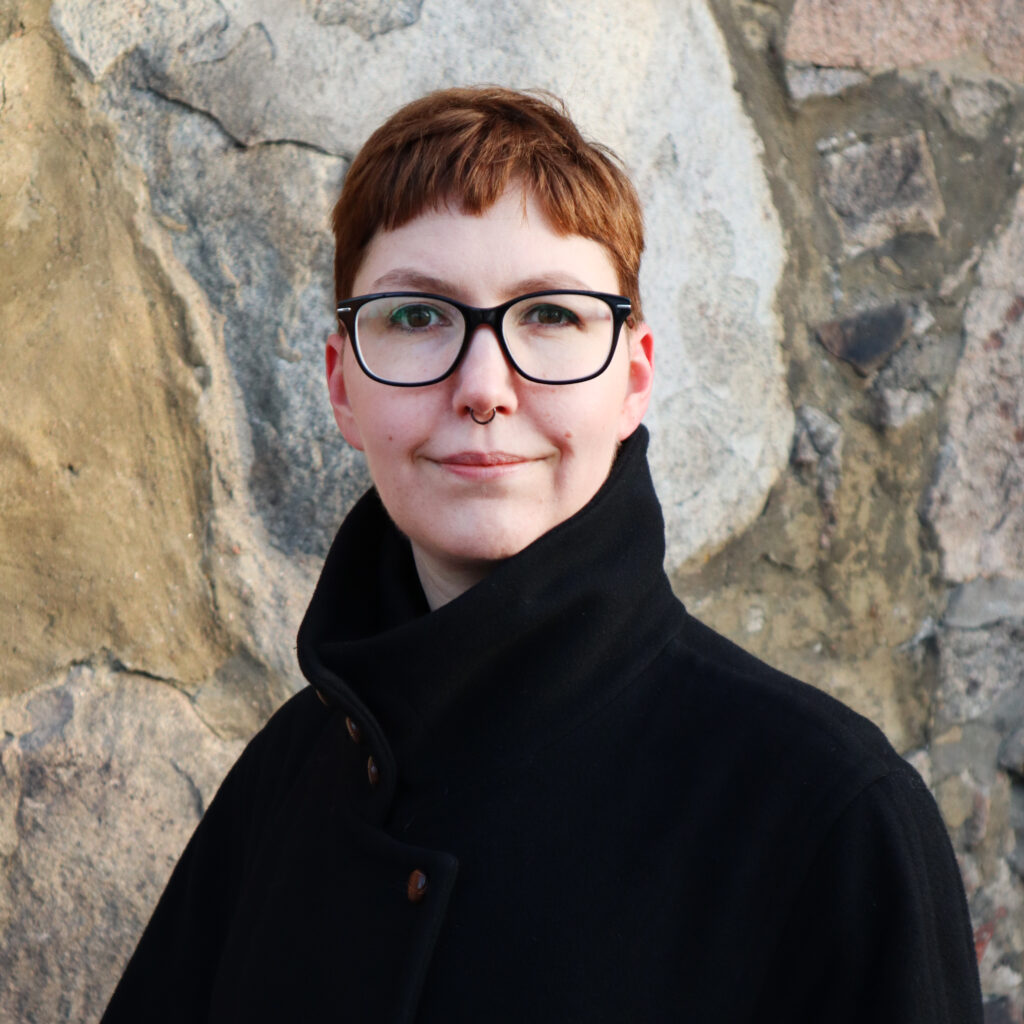 Ph.D., Varpu Alasuutari, Postdoctoral Research Fellow, Tampere University
https://www.tuni.fi/en/varpu-alasuutari
https://researchportal.tuni.fi/en/persons/varpu-alasuutari
varpu.alasuutari@tuni.fi
Postdoctoral research fellow in the Academy of Finland funded project Affective Activism: Sites of Queer and Trans World-Making (AQT; 2021–2025; Grant number 341571).
In the subproject Affective Landscapes of Christian Queer Activism,Alasuutari analyses the early decades of Christian queer activism in Finland (from the late 1960s to the early 2000s), the affective tensions between the Evangelical Lutheran Church and homosexuality, and the feelings and hopes of people involved in this activism.
Alasuutari's earlier research has explored affect in queer and trans lives and deaths in a variety of ways. She has published e.g. on LGBTQ+ people's experiences of grief and death, affective intimacy, and queer friendship in difficult life situations. Alasuutari has participated in founding the international Queer Death Studies Network and co-edited a special issue (in Finnish) on trans studies and intersex studies (Sukupuolentutkimus-Genusforskning 1/2017).
View other researchers of the project: